Best Fleshlights for stamina practice of 2023 (november)
Work your way for the best possible sexual stamina with these textures!
last updated: Nov 22, 2023
Which man wouldn't want to last longer in bed? But as in sports the universal law of practice makes perfect also applies for sex. So, we have compiled a list of the best sleeves to help you build up your sexual stamina. Of course, technically, any sleeve can be used to increase the time before you cum, there are some specimen which are better suited than others. If you are interested in the explanation, head down and find out why these sleeves were chosen. For the rest, here are the top sleeves to use in order to start building your stamina.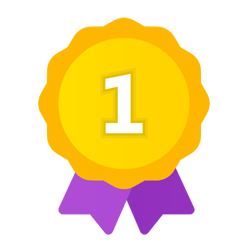 Despite the simple structure and the lack of texture elements Alexis' Texas Tornado provides a very rich orgasm experience. The consistent, spirally twisted stimulation in addition with the small but tight constrictions offer a great penetration sensation. These qualities make Texas Tornado one of the most realistic textures of the Fleshlight Girls series.

Bulletproof offers soft but firm stimulation and simulates a realistic anal sex experience. The perfect fit for you, if you are looking for such a sensation. The sleeve is not too tight and still invites for great orgasms. Fans of constant stimulation without the need of a big variety of structures will love this sleeve.

Dragon is a very comfortable insert that targets connoisseurs. The wide channel is also very appealing to men with thicker penises. Another advantage of Dragon is the low need for lube and the fast dry time. The simple structure does not offer a high intensity or variety but due to the smart usage of the bumps it provides a great stimulation.

Caliente – consistent pleasure

Veronica Rodriguez' fiery named texture Caliente lets you expect more exciting elements, but still presents itself with a continuous, strong stimulating appeal. The penis is always wrapped in a multitude of bumps, while the repeating drops create a more intensive sensation. Caliente therefore is recommended for men, which are looking for a continuously stimulating Fleshlight. For fans of Veronica Rodriguez it is a must in any case.

Velvet – narrow, continuous, classic

Ana Foxxx' Velvet Fleshlight uses one of the most classical anal textures that have recently been released. It uses a very realistic pattern of nubs and indentations, in order to create an exceptional modern texture with all the virtues of the classic anal Fleshlights. The continuous design lets you lay back and enjoy an ongoing sense of a tight vibration. All this packed in a beautiful dark glowing sleeve.

Great orgasms and easy cleaning

It comes without surprise that Nipple Alley is a highly popular texture. The orgasm sensation that develops in this sleeve is great. Unfortunately the very monotone layout does not offer a lot of variation. The low needed cleaning effort balances that out though. All in all it is a highly recommended texture for men that look for consistent intensity!

The Stamina Training Unit promises increased sexual stamina and keeps its promise with the most intense way possible. High intensity and strong stimulation will definitely put your penis to the touch. It is a great resource for men that suffer under premature ejaculation or those who simple like it rougher. Also circumcised men can give the high intensity of the STU a try.

Speed Bump - simple but popular

The interspaces between the bumps create a rich vacuum and the post-orgasm cleaning is rather simple. This may be a reason for why Speed Bump resides among the most popular Fleshlight textures. It is intense but also provides a good suction effect and easy handling. Especially beginners that favor a stronger stimulation are warmly recommended to try out this texture.
Working on your sexual stamina
Are the above textures they only ones to work on your stamina? No. In theory you can use any Fleshlight texture to practice, but some are just better suited and work for more men than others. But why would you want to work on that anyway?
Reasons to practice
The first and probably most important reason for men is to last longer in bed. And while it is desired by most men, it is essential for others. If you are suffering from premature ejaculation (PE) your penis is over-sensitive to stimulation and increasing the duration before you cum is vital for your well-being. So while the actual time before you cum might vary greatly, the road to take when practicing is pretty much the same. You want to slowly desensitize your penis in order for a longer and more pleasurable sex experience.
The same textures suggested on this page can also help a different type of men. Those suffering from "death grip syndrom" (DGS). This describes the symptom men have when only masturbating by hand, where they tend to use a very hard grip, which leads to them being unable to orgasm. The reason these suggested textures also help them lies in the consistency they provide, which helps them to get their penis the necessary sensitivity back.
Why these textures help
As mentioned above the goal is to get the penis used to stimulation. So why not just use any texture? The answer lies within the consistency of the selected textures. They feature repeating designs consisting of simple structures with moderate to low intensity. When you are very sensitive and start with texture with too much intensity, you will finish earlier than you want to. Therefore we recommend to use a texture that relies on moderately intense structures, so you can already start with a longer masturbation time, which will help to measure future improvements better. The repeating textures help you by providing a consistent stimulation that does not vary in its intensity or perception. This makes the sessions of your training comparable. Another huge advantage is that their characteristics do not depend on your penis length, because every inch of the texture looks exactly the same.
In case you wonder why we do not recommend the classic straighforward sleeve, when we are propagating consistent and low intensity textures: for most men the progress will be quite fast in the beginning and the classic texture simply does not provide not enough stimulation and enjoyment to be future-proof, for when you already have a good stamina but want to further improve it. In rare cases of extreme sensitivity, though, we would recommend the classic texture for exactly these same reasons.
Edging – or what to do
Edging is the term for you trying to bring yourself up to the point before you cum, but then you stop so that you do not reach it. This requires some self-control as these are the seconds were you will have the strongest lust and desire to finish. But by repeatedly stopping yourself right before, you will be able to slowly work your way to a better stamina. In the beginning you probably won't be able to stop yourself often or you might stop too late, where the slightest movements are already sufficient to make you cum. But don't worry, you will get the hang of it!
Therefore you should start in the beginning to stop earlier and more often, way before you actually reach this point of no return. By the time you have some practice try to jerk off closer to this moment and then stop. Try to stay in charge of when it is time for you to cum. The best way to observe progress is by using the same texture and noting the time it takes you until you cum. But keep in mind that different settings like tiredness, mood, horniness and if you already jerked off shortly before will influence the time. So in order to make your results comparable try to minimize the differences in these factores by using a similar environment each time you go for a practice round. And don't forget to let go from time to time and just enjoy yourself, working to eager without enjoying what you are doing here will only create an obstacle in your mind!
Further down the road
If you are already quite satisfied with your stamina or are simply looking to challenge yourself with more intense structures, you can of course do so as well. You can either choose more intense but repetitive textures as the next step or directly head towards the most intense and exciting textures you find. In order to further improve your stamina you want to start with lots of lube, slow strokes and many pauses. Otherwise simply use the same edging technique you would normally use.