Best beginner Fleshlights of 2023 (november)
Picking your first Fleshlight does not have to be hard for you!
last updated: Nov 12, 2023
So, you want a Fleshlight but don't know where to start? Whether to get the famous Stamina Training Unit or the hyped Stoya Destroya? Or should you rather pick one of the simple classics? ILF, the producers behind the Fleshlight, have continually produced newer models and added more Fleshlights to choose from. But as a newcomer, what is the best beginner Fleshlight? The range of possible choices might seem overwhelming. But fear not, we compiled a list of solid picks that will definitely satisfy you and make you want to own even more of them. If you want some more help, we give you advice below the list on how to choose a first Fleshlight.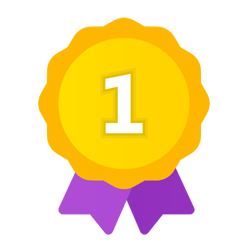 Mini-Lotus – pleasantly realistic texture with much penetration

Mini-Lotus has managed to be an amazing combination. The early lotus node is very pleasant and appeals to even more men like this than within the regular Lotus. The many chambers in the later section provide a great penetration sensation and are pleasantly intensive. The realistic experience is backed by a deep suction effect. A good texture with a special applicability for men with a shorter penis!

Destroya is one the most intensive sleeves. However it also offers a good variation. The different chambers provide a rich and heavy stimulating feeling with an amazing intensity. This sensation is smartly accompanied by the resulting suction. A strong and satisfying orgasm is the reward for appreciating Destroyas unique stimulation.

Pilot promises a high stimulating and very intense pleasure with a limited place to do so. The different textures provide a rich variety. Realism on the other hand is not as important. This sleeve with its firm tightness and moderate penetration experience is especially well suited for travellers. The discrete design and the whitish colour of the skin make it one of the classiest Fleshlights.

Butterfly – diverse, pleasant and nice to look at

Butterfly of Dominika C is a visually extremely pleasant texture. As early as looking at the pussy of Dominika you can't wait to enter the Butterfly. The combination of wide chambers, tight passages and various nubs provides a diverse amusement. The harmonization of these components definitely succeeded. It's just a pity that much of this exciting texture is located very far in the end of it.

Fleshskins Blue Ice – lend your Fleshlight a hand

The Blue Ice of the innovative Fleshskins series impresses with three major aspects. It is compact, provides a nice variability and is convenient for everyday use. Its reduced size still provides enough space for most men. The slightly wider texture can be modified in its tightness and intensity by your own grip. This gives you the whole range from pleasantly soft and slow strokes to intense and tight thrusts. The rapid cleaning and the optimized drying capabilities make it the perfect masturbation addition for your day-to-day pleasure. Especially for those days where you don't feel like getting your large Fleshlight with its cumbersome cleaning process.

Velvet – narrow, continuous, classic

Ana Foxxx' Velvet Fleshlight uses one of the most classical anal textures that have recently been released. It uses a very realistic pattern of nubs and indentations, in order to create an exceptional modern texture with all the virtues of the classic anal Fleshlights. The continuous design lets you lay back and enjoy an ongoing sense of a tight vibration. All this packed in a beautiful dark glowing sleeve.

Lush – diverse and extremely stimulating

Abigail Mac was awarded with a great exclusive Fleshlight texture. It offers a wide variety of structures and stimulates in a fantastic way. It does so by changing the intensity between soft and strong depending on which structure you are currently at. There are hardly constrictions in the texture though. Lush therefore can be recommended to men who are looking for a soothing pleasure due to its pleasant stimulation.
Finding your first Fleshlight
First things first. There is not one perfect Fleshlight that everybody agrees on. As penises vary so do the Fleshlights. But there are some sleeves of extreme popularity and great suitability. These make for good choices when getting started. The following will tell you what to look for when searching for your first sleeve.
Size
The most crucial aspect for your enjoyment will be the size of your penis. There are numerous amazing sleeves out there, but their best structures can be distributed over the whole texture or accumulated in one specific part. They can be super narrow or relatively wide. Neither of these qualities tells you if a texture is good for you, without taking your own measurements into account. What feels amazingly tight for one person, can be more painful than enjoyable for another one. You can have a great texture but not be able to reach the best parts of it and thus be disappointed. So, it's important to measure yourself and be honest about it to get the best texture for yourself.
The length of your penis is the most important measurement in this regard because it can tell you how far you can reach into a sleeve and which structures you are able to reach (at least when using the case, which we recommend in the beginning). Measure from the base of the erect penis to the tip with a plastic ruler or a tailor's tape measure. This length will tell you which parts of a sleeve you can reach, which is often going to make a difference in how you perceive a texture. In order to help you to see this we provide you with a length check on every texture, so you can see the how far you will reach into the texture.
The second measurement is your girth. It will determine how tight you perceive the sleeves. Fleshlight sleeves come in various diameters, some are very narrow and others are rather wide. But these classifications come from the viewpoint of a penis with an average girth. If your girth is lower than average the tightness will always be a bit lower for you, and if it is (much) higher the sleeves will feel this much more intense to you. So, keep this in mind, when choosing a texture.
Average sizes (erect):
length: 4.7 to 6.3 inches (12-16 cm)
girth: 4.6 inches (11.66 cm)
Appearance
The appearance of a sleeve is highly subjective. What appeals to you will most likely be different than what other men want. In our opinion the (outside) looks of the sleeve should be secondary to the sensation of the texture. Because a bad texture will always feel bad, no matter how it looks.
Yet there are exceptions to this rule. If it is very important to you that your Fleshlight has a very discrete appearance (so that others will not know on first glance, what this thing is) or that it has a very compact form factor (so you can easily store it without taking much space or to travel) then give these textures priority. But keep in mind that this will drastically reduce the available textures, because most of them have the standard size of 8.9 inches (22.5 cm) that fits in the classic case.
Favorite Star
If you are a true fan of one specific porn star and just really want to get their sleeve, then absolutely do so. Many of the stars have two different textures to choose from: a pussy and a butt texture (with the corresponding orifices). If in doubt choose the better rated one of the two. But consider also getting one of the recommended sleeves from this section or the top 10 list in case you are not as happy with the texture as you thought.
Characteristics
Assuming you did not limit your choices yet on aesthetic reasons, you will probably still have most textures as potential candidates. Now is the time to decide if you want a texture with specific characteristics. There are Fleshlights with extraordinary intensity, ones with gripping tightness or outstanding stimulation. Some textures combine all these different traits others marvel in one specific area. Depending on what you are looking for you can find some of the best in our category top lists:
The textures we recommend in the list above on this site are a compilation of generally good textures but most of them also rank on top positions of some of these category top lists.
Texture design
If you still haven't found your perfect personal Fleshlight texture or just cannot decide between some selected examples, you might consider choosing a specific texture design. The earliest and most simple textures had either straight canals without any textures or one repeating structure. The Fleshlight Girls then shone with varying canals and impressive structures.
Nowadays you have all combinations you can imagine but there are still some recurring patterns among the texture designs:
The Fleshlight Girls often have varying textures with multiple chambers, often each one looking different to the previous one. These often provide very different kinds of stimulation depending on the respective chamber you are in.
Then there are textures with recurring structures. These sometimes have only one type of structure which covers all of the canal. Textures like these provide a very consistent and continuous stimulation but lack variety. They can often be good for man who suffer from premature ejaculation and want to build up stamina. Examples for these textures are:
Another type of these repeating textures is one with more stimulation elements. These often have larger structures or combinations of elements that follow each other repeatedly, whilst often having small twists or vortices within the canal. These structures also provide a continuous stimulation but offer much more variety and depth to the stimulation. Prime examples for such textures are:
More things to consider & tips
We have a few more tips you might want to consider before buying your first Fleshlight.
Check for videos
Check our video page for our inside cam texture walkthroughs. These videos show you the complete inside texture from the viewpoint of your penis. You can see all the different nubs, bumps and ribs while getting a feeling for their size and frequency. For some textures it is hard to imagine, from a two-dimensional picture, how the rounded canal will look like in real life and these videos will make everything clear to you.
Orgy to save money
When you want to get some of the Fleshlight Girls use the orgy page to get discounts on the textures. The more you buy the higher the discounts will be. These can save you a great deal when you want to get multiple sleeves. Just make sure to either already own a case or buy one separately as the orgy sleeves are just this: the sleeves.
Buy multiple – chose different ones
We would recommend to at least get two different Fleshlights. This way you can have one always ready to go, while the other one is still drying. But you also have some variety and can experience the differences in the textures first hand.
If you are unsure which textures you should get, we recommend picking ones with differing designs. For example, you could select one multichambered pussy texture together with an anal texture with a repeating vortex design. This way you can have one texture for intensive and exciting fun, while the other one aids you with a consistent pleasure that you can also use to train your stamina.
Have lube ready
In order to use a Fleshlight you will need lube. So, make sure you got enough of it lying around or get one together with your Fleshlights. You will usually receive at least one or two small complementary packages of lube, but they won't last very long, so be sure to have more readily available. Also make sure your lube is water-based as other kinds could potentially destroy the Fleshlights SuperSkin material over time.
Always clean the sleeve
Finally: always clean your Fleshlight! Fleshlights are not for one-time use and you will put your dick in it in the future, so make sure you thoroughly clean the sleeve and case after you use it. The earlier you clean it after using it, the easier it will be. We recommend to immediately clean it after you finish using it and not to wait until the next day. First rinse everything out, starting with cold and then hot water. Then if you have it, apply the FleshClean and rinse it once more. Finally air dry it until the sleeve is completely dry again, especially on the inside! If you plan to pack it away for a longer period, also consider applying some renewing powder / corn starch to keep the sleeve from getting porous.